IBM – Our Servers

IBM (International Business Machines) is a multinational corporation headquartered in Armonk, New York (USA), one of the world's major manufacturers and suppliers of hardware, software, and IT and consulting services.
For the needs of internal infrastructure, our company uses high-performance and fail-safe servers based on IBM System x3650 M4.
Features:
Innovative design optimized in terms of cost and performance, supports the most important business applications and cloud environments.

Excellent features providing reliability, availability and serviceability (RAS) and exceptional uptime improve business environment.

This is a solution flexible to deploy, integrate, service and manage.
Optimized in terms of cost and performance
IBM® System x3650 M4 provides exceptional uptime, performance and flexibility of input and output to ensure cost-effectiveness and highest reliability. This powerful server is an energy-efficient, reliable and flexible solution for rack mounting, characterized by a structure that allows investing in proportion to growth. This helps reducing costs and managing risk. Providing high computing power per watt of energy and equipped with the latest Intel® Xeon® E5-2600 processors, featuring improved memory support and higher drive capacity for companies with high demands on data storage system, x3650 M4 server delivers superior performance and data packing density.
Exceptional uptime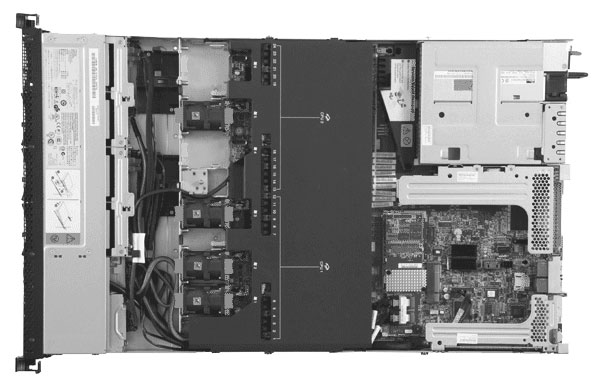 Due to the use of redundant fans, drives and hot-swappable power supplies, x3650 M4 server provides a fail-safe architecture for business applications. Predictive Failure Analysis (PFA) technology and Light Path Diagnostics panel provide advanced warnings on power supplies, fans, voltage regulation modules (VRM), disk drives, processors, and memory. Hot-swappable redundant components facilitate replacement of faulty components without powering down the system.