Posted by Alexei V. on 15/03/2015 16:04
To change tariff plan, go to Billing. Go to Virtual Servers, select the desired server and click Edit.

Next, in the window that appears, select tariff plan and click OK. After that, the virtual server will be rebooted.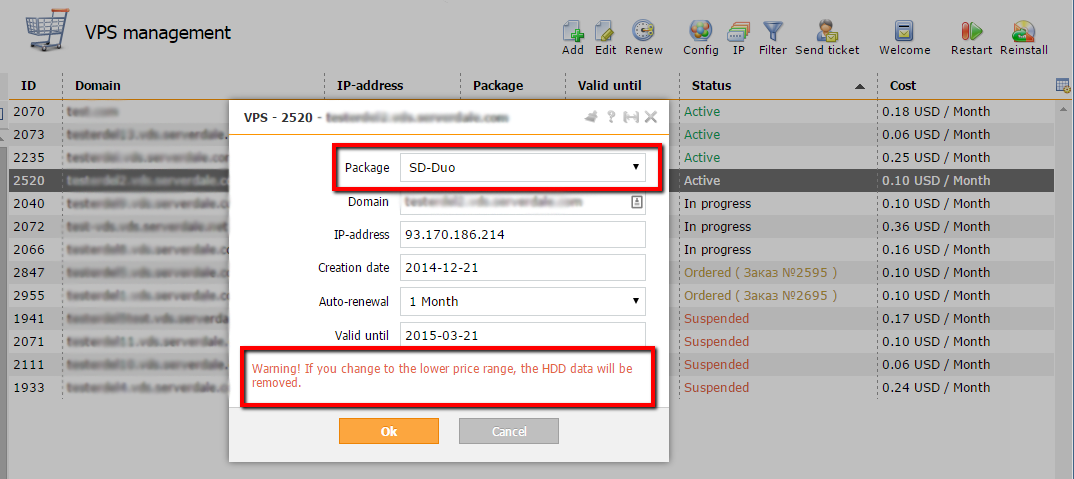 Attention! When changing tariff plan to the lesser one, data from additional HDD will be deleted.
---