How long does service activation take?
Posted by Alexei V. on 12/03/2015 20:11
The service is activated within 10-15 minutes, after payment for the order. Access data will be sent to user's e-mail that he provided during registration.
If the message has not come, you can check it in the billing panel. Go to Virtual Servers, select the desired server and click on Message button.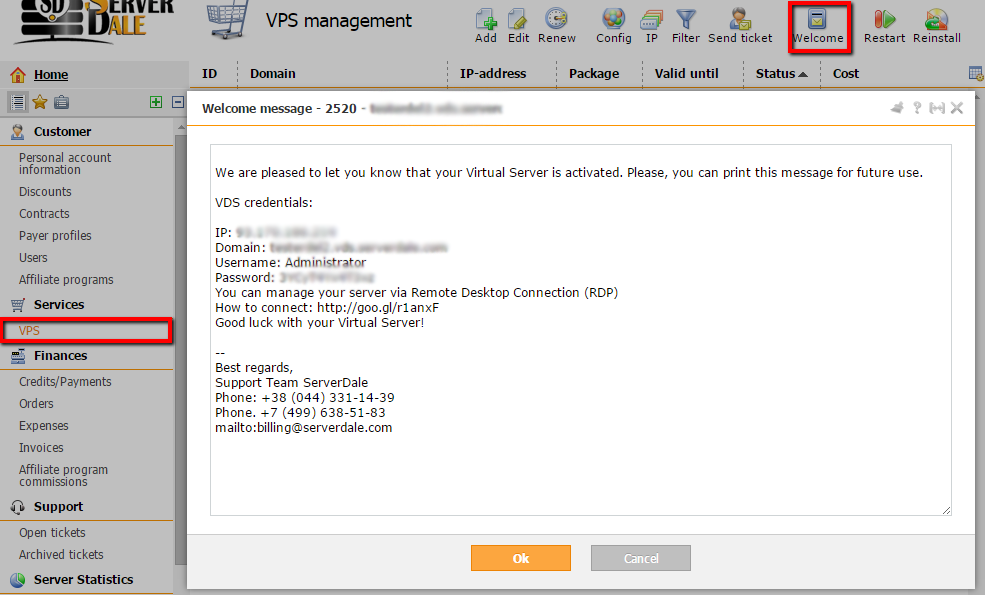 ---